This Is Where You Should Go Next, According to Your Myers-Brigg Personality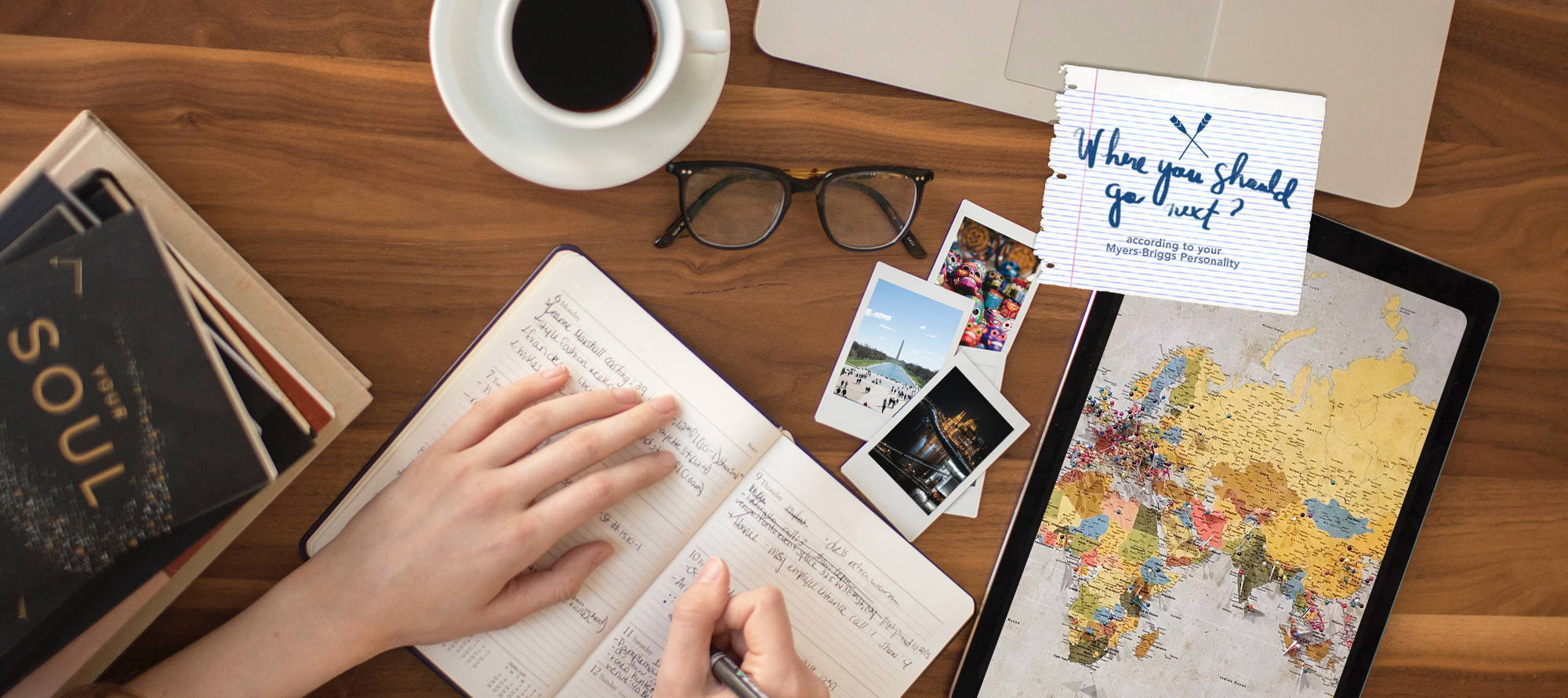 This Is Where You Should Go Next, According to Your Myers-Brigg Personality

No idea where to go for your next vacation? Let your MBTI personality make the decision for you!
If you've ever taken the numerous free online MBTI tests (who hasn't?), then you're already familiar with the sixteen unique personalities that identify how a person perceives and reacts to their surroundings.
Although the model's reliability is still up for debate, you can't deny how entertaining and insightful it is to find a personality type to identify with.
Below, let your MBTI profile determine where to head for an ultimate getaway that matches your personality to a tee. But if you haven't found your MBTI personality type yet, you can take the test right here: www.16Personalities.com
You're a student of the world and of the universe.
Petra, Jordan
According to 16Personalities.com, INTJs are thirsty for knowledge and they are proud of it. People who exhibit this type of personality will surely enjoy heading on a solo trip to a destination rich with history, so long as they skip the guided tours and are allowed to find their own path. With that, Petra, Jordan just might do the trick for INTJs!
Named as a UNESCO World Hertiage Site, the destination is full of sandstone structures and ancient sites; plus -- many less visited spots any explorer would want to discover. In a wild, remote landscape, Shobak Castle gets our vote for the best hidden gem.
You're a critical and inquisitive traveler.
Banff National Park, Canada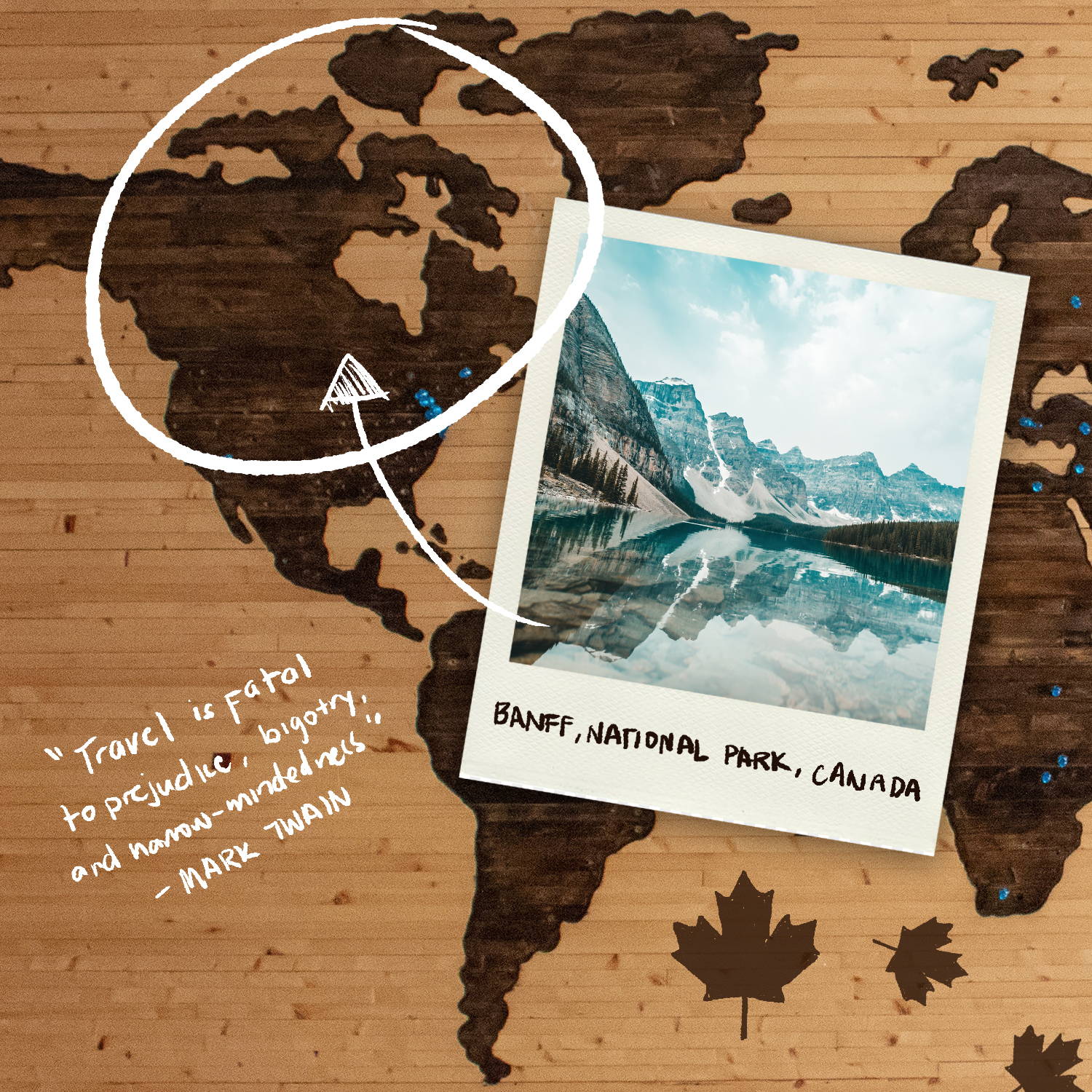 Sensitive INTPs are creative and inspired by nature and value. These daydreaming travelers should consider a trip to a natural wonder like Moraine Lake at Banff National Park in Canada. This picturesque spot is just as beautiful as famous nature destinations like the Grand Canyon -- minus the huge crowds!
You dare to push your comfort zones to the maximum level.
Mt Everest, Nepal
"If anything loves ENTJs, it's a good challenge, big or small," 16Personalities.com writes. ENTJs are people who are super driven, and they tend to leave nothing in their way. These natural leaders are going to overcome any obstacles blocking their path. If the ENTJ wants to travel, it's better to believe that it's going to happen.
A trip to Nepal— home to Mt. Everest — is the perfect getaway for ENTJs who are willing to test their bodies' limits. Book a guided trek with a tour operator and take the guesswork out of the climbing logistics.
You travel for perspective.
Berlin, Germany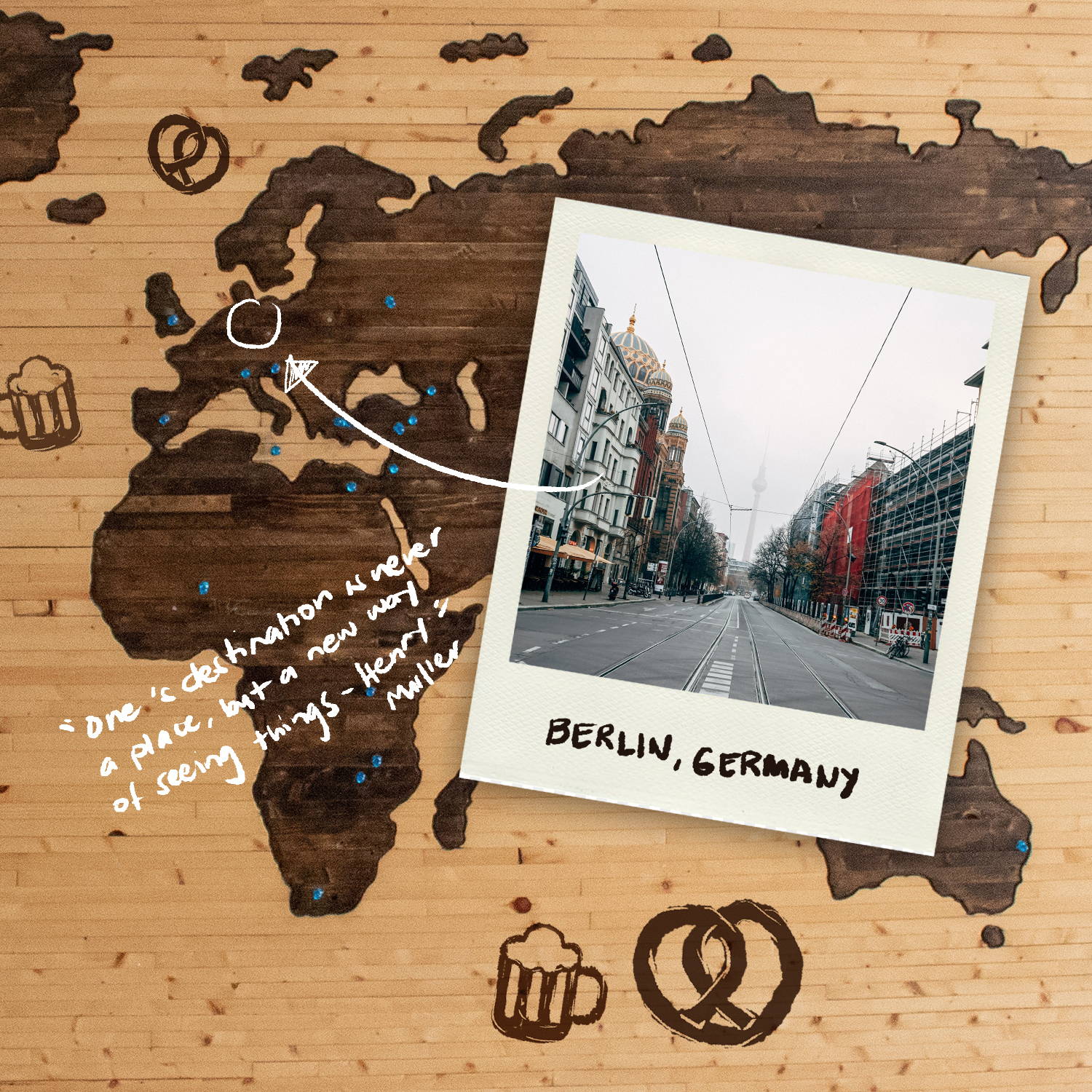 ENTPs value intellectual skill and curiosity. They are intelligent thinkers who enjoy challenges and are not afraid of being blunt. ENTPs thrive in a busy city that hosts a variety of experiences and learning opportunies.
Enter Berlin, a hub for history lovers, intellects, creatives, and extroverts alike. Here, ENTPs can check out specialty museums and architectural sites, visit food markets, cool restaurants, and explore the city where curiosity prevails.
AKA the inquisitive traveler.
Iceland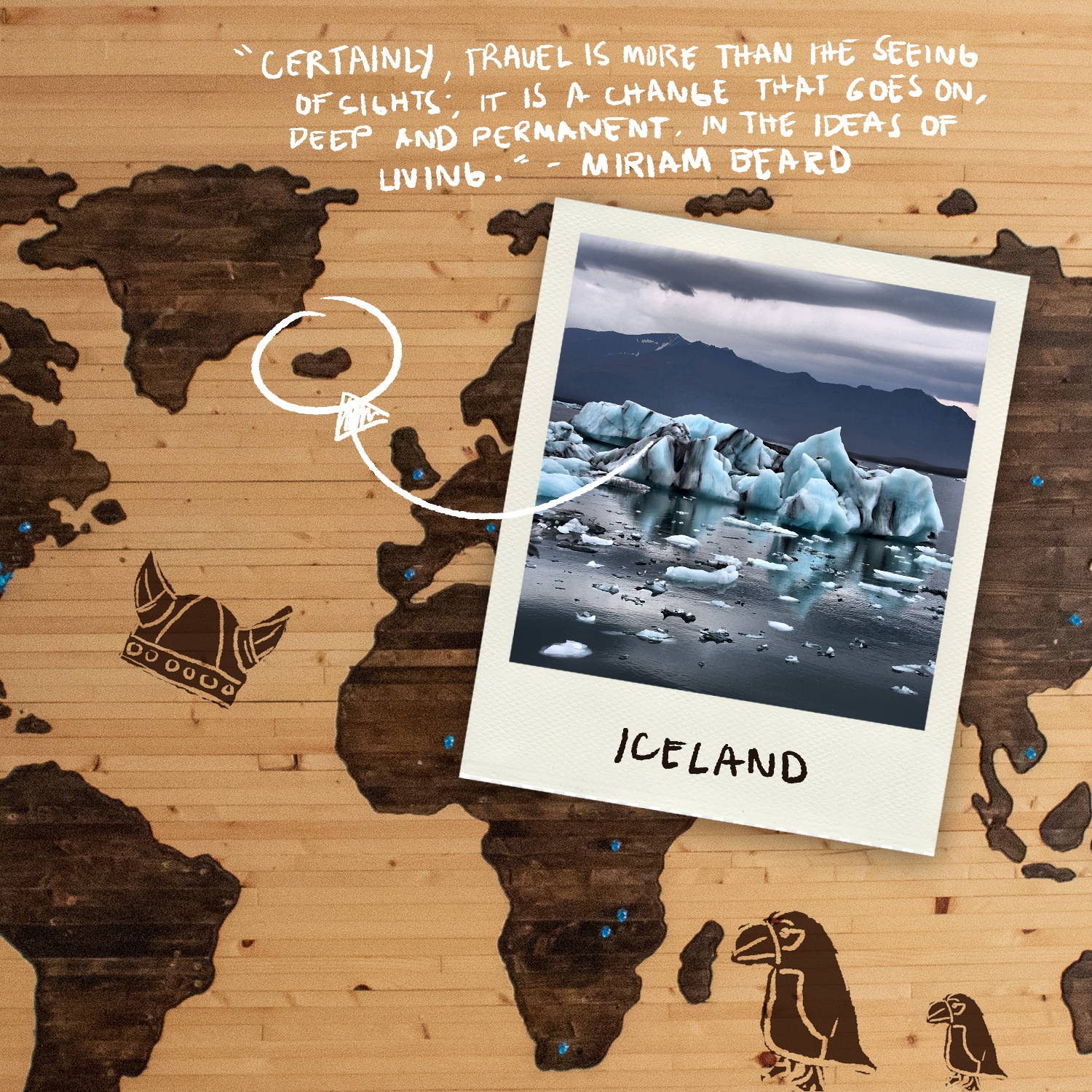 Idealistic INFJs need to remember to take care of themselves, too! According to 16personalities.com, "the passion of their convictions is perfectly capable of carrying them past their breaking point." A vacation to Iceland would make for a relaxing retreat for INFJs. Enjoy the dreamy landscapes, take in the country's natural beauty, and relax in the Blue Lagoon's spa-like thermal springs.
You're an imaginative traveler.
Zürich, Switzerland
INFP travelers are extremely creative and interested in understanding their place in the world. Constantly on the search for peace and quiet, Switzerland makes a great vacation destination for INFPs who always strive for harmony. The charming city of Zürich, in particular, is full of creative energy that will inspire INFPs—especially those who are attracted to art. We recommend starting your museum hopping with the Kunsthaus Zurich and the Museum of Rietberg.
You're a people-focused traveler.
Portland, Oregon, USA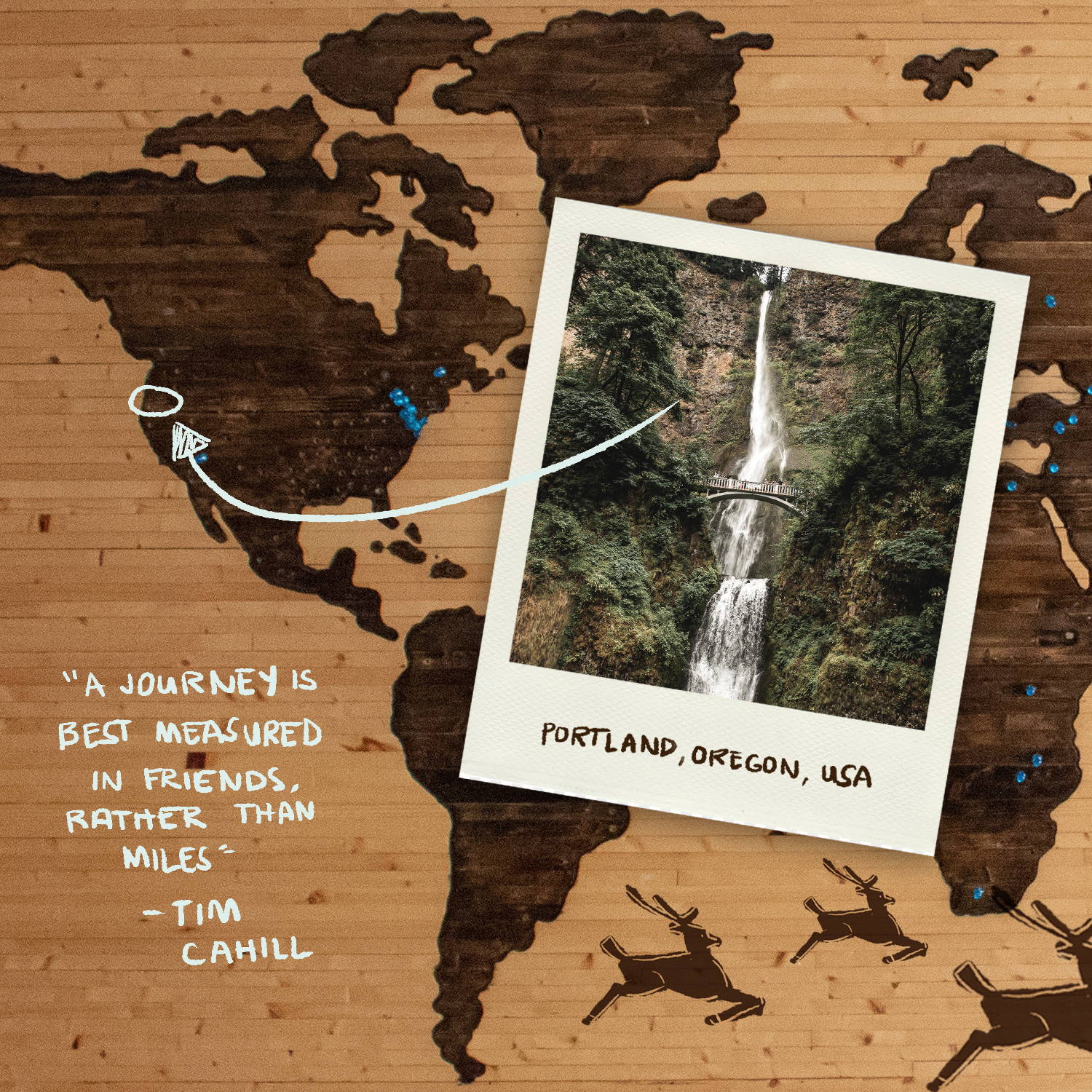 ENFJs are "intelligent, warm, idealistic, charismatic, creative, and social," according to 16Personalities.com. And where else to release all these awesome qualities than Portland, Oregon? Known for its creative locals and wackiness, ENFJs will undoubtedly love the amazing Powell's City of Books before heading to The Elvis Room, a cool bar and restaurant with an out-of-this-world sense of humor.
You're a soul-searching traveler.
New Orleans, Louisiana, USA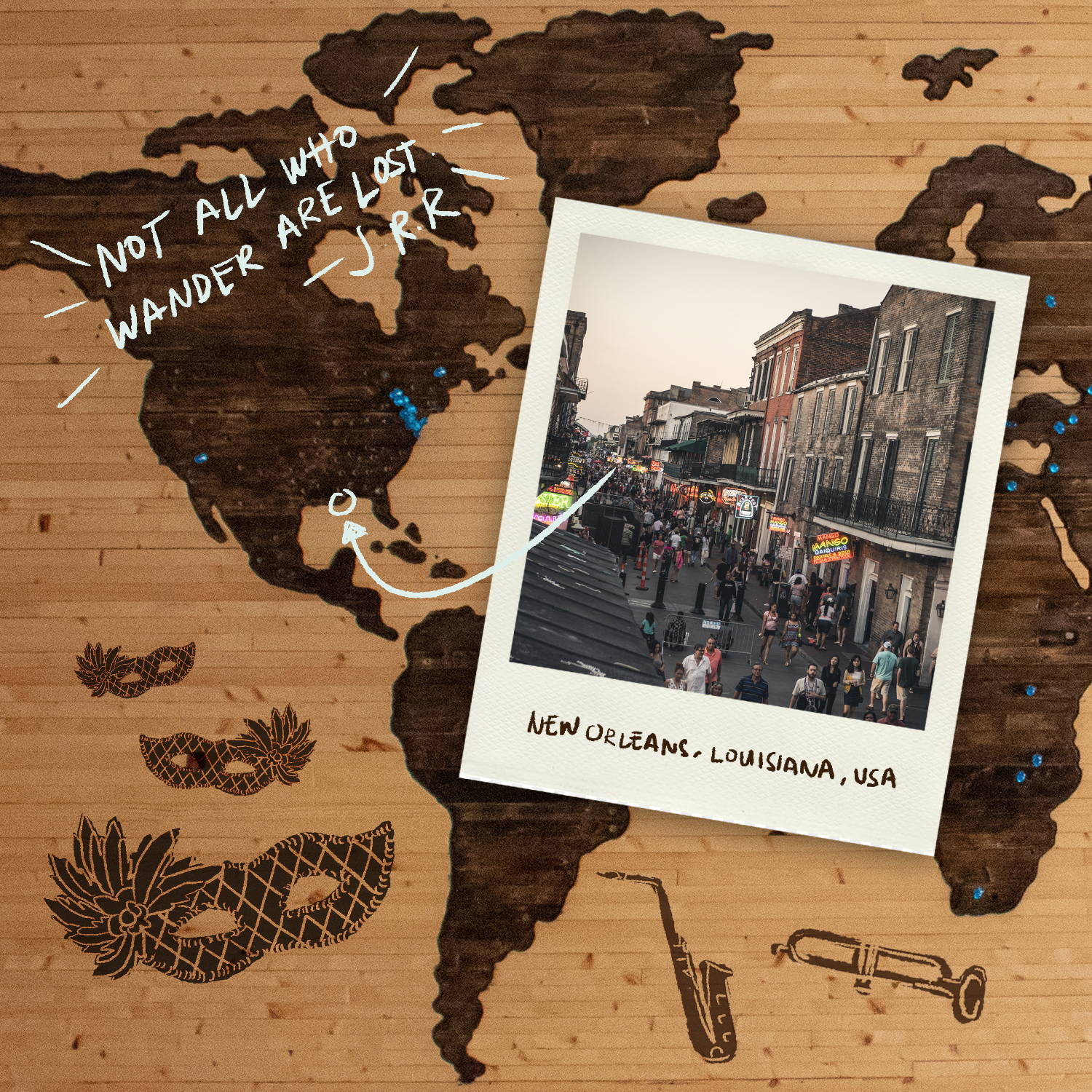 The ENFP is driven by inspiration and feelings, free-spirited, emotional, and a desire for connections. Travel is about making beautiful memories for this type, interacting with locals, and recording each experience in a heartfelt newspaper entry. The ENFP is never bored and sees the world as a place where there are endless possibilities.
Dubbed as a free spirit and life of the party, New Orleans is an ENFP's best bet to a memorable vacation. With its famous buzzy bars and jazz beats, join the party and check out hot spots like Latitude 29 and Hot Tin.
The absorptive traveler.  
Washington, D.C., USA
"The ISTJs have sharp, fact-based minds and prefer to rely on someone or something for autonomy and self-sufficiency," according to 16Personalities.com.
These fiercely independent people will enjoy a solo trip where they can learn a lot while having fun. Why not visit Washington, D.C. and spend hours browsing the myriad museums, including classics such as the National Archives, and modern wonders such as the Newseum?
A sentimental traveler.
Budapest, Hungary
Making up a large part of the population (nearly 13 percent), ISFJs have a unique combination of characteristics that together create highly balanced personalities.
"Although ISFJs possess the Feeling trait, they have excellent analytical skills; although they are introverted, they have well-developed people's skills and strong social relationships; and although they are a type of judge, ISFJs are often receptive to change and new ideas," 16Personalities.com explained.
This special combination of qualities makes Budapest the perfect getaway for ISFJs. A unique city that houses both historic sites and new hotspots, be sure to check out the ruin bars in the city, where old abandoned spaces were reclaimed and modernized by artists.
The intellectual traveler.
London, England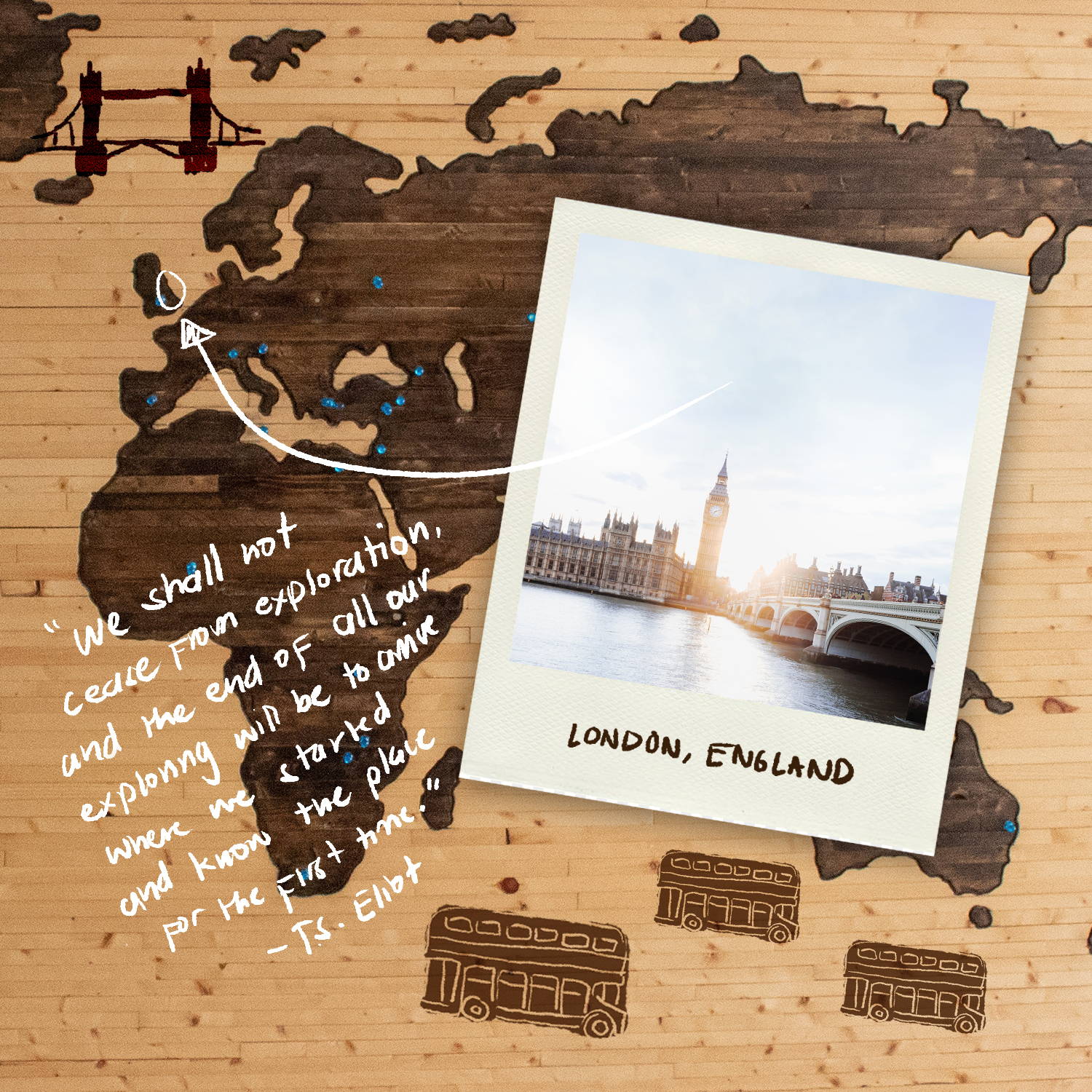 ESTJs love to bring people together and create order. They are known to be outgoing and enthusiastic about friends, too. ESTJs are thriving and doing it extraordinarily well. Traveling by an ESTJ? These go-getters are super - organized and are likely to be the ones to get people together and get everyone to join in on a massive pub crawl.
Together with your closest friends, arrange a trip to London, where there are enough activities to keep your heads buzzing and adrenaline pumping.
You're a cultural explorer.
Los Angeles, California, USA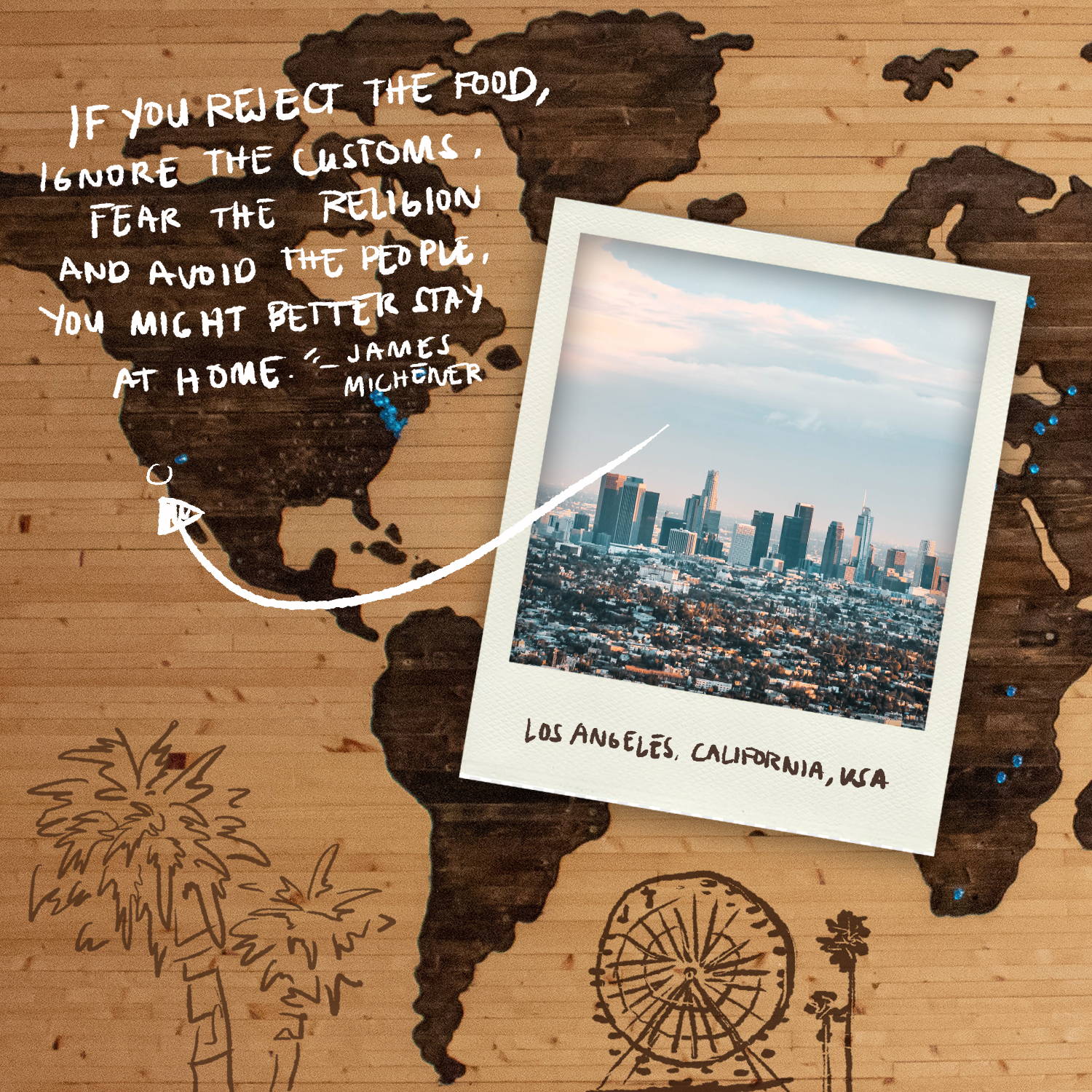 ESFJs are known for their popularity and a great sense of fashion! They take pride in their social status and in return, often gives service to others. With that, there's no better place for ESFJs to spend their next vacation than Los Angeles, California! Make sure to add The Highlight Room at DREAM Hollywood's most hyped-up party spot and Lono, a super-hip tiki bar for coconut-infused sips.
You're a clarity-seeking traveler.
Oaxaca, Mexico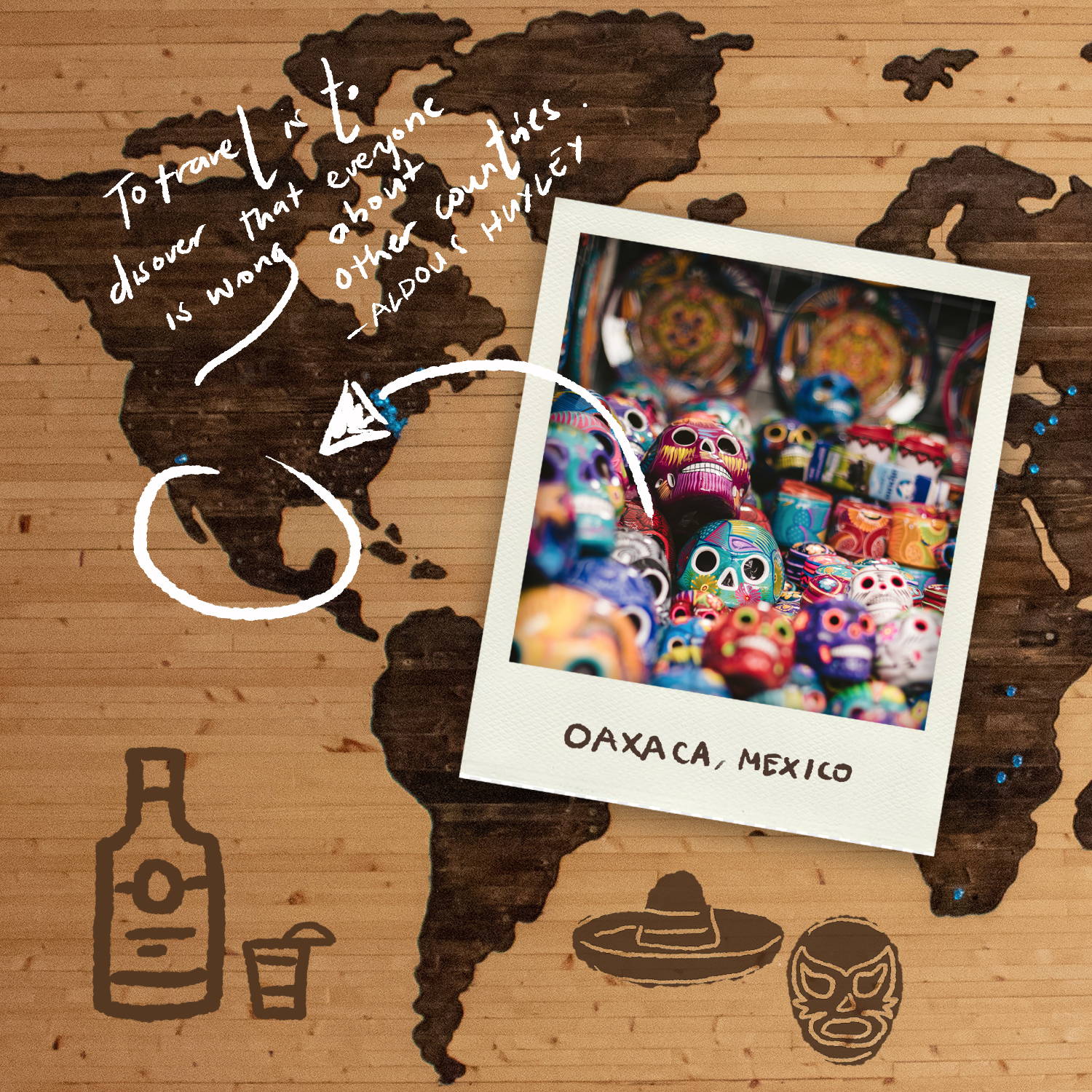 According to 16Personalities.com, "ISTPs love to explore the world around them with cool rationalism and spirited curiosity with their hands and their eyes. People with this type of personality are natural manufacturers... learning from their environment as they go."
These manufacturers will find their calling in artisan-filled Oaxaca, where they can make clay ceramics and pottery with Thread Caravan and Innovando la Tradición, cook traditional dishes with El Sabor Zapoteco, or learn to weave textiles at Isaac Vasquez Studio.
The thoughtful traveler.
Kyoto, Japan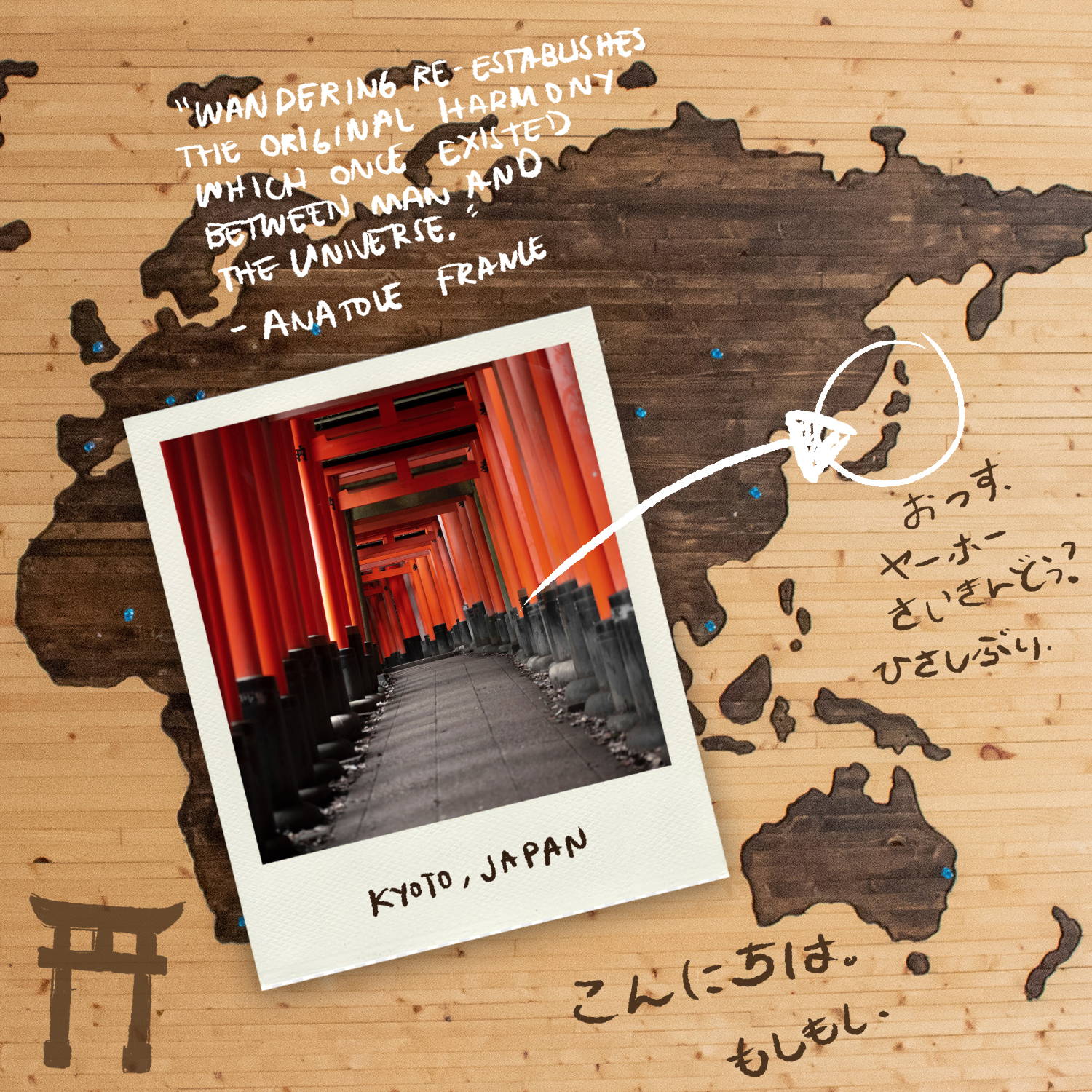 "ISFPs live in a colorful, sensual world inspired by people-to-people connections and ideas," 16Personalities.com explained. The ISFP loves to explore and experiment. While they travel the world they are keen observers, quietly absorbing their surroundings with their senses. They experience the world as a vibrant and colorful place, and appreciate aesthetics and artistry. The ISFP journeys with spontaneity and flexibility, allowing others to be in charge and simply going with the flow.
While a trip to Japan may seem overwhelming for introverts, ISFPs will appreciate this shift in speed, especially in a quieter city.
You're a flexible and adaptive traveler.
Dubai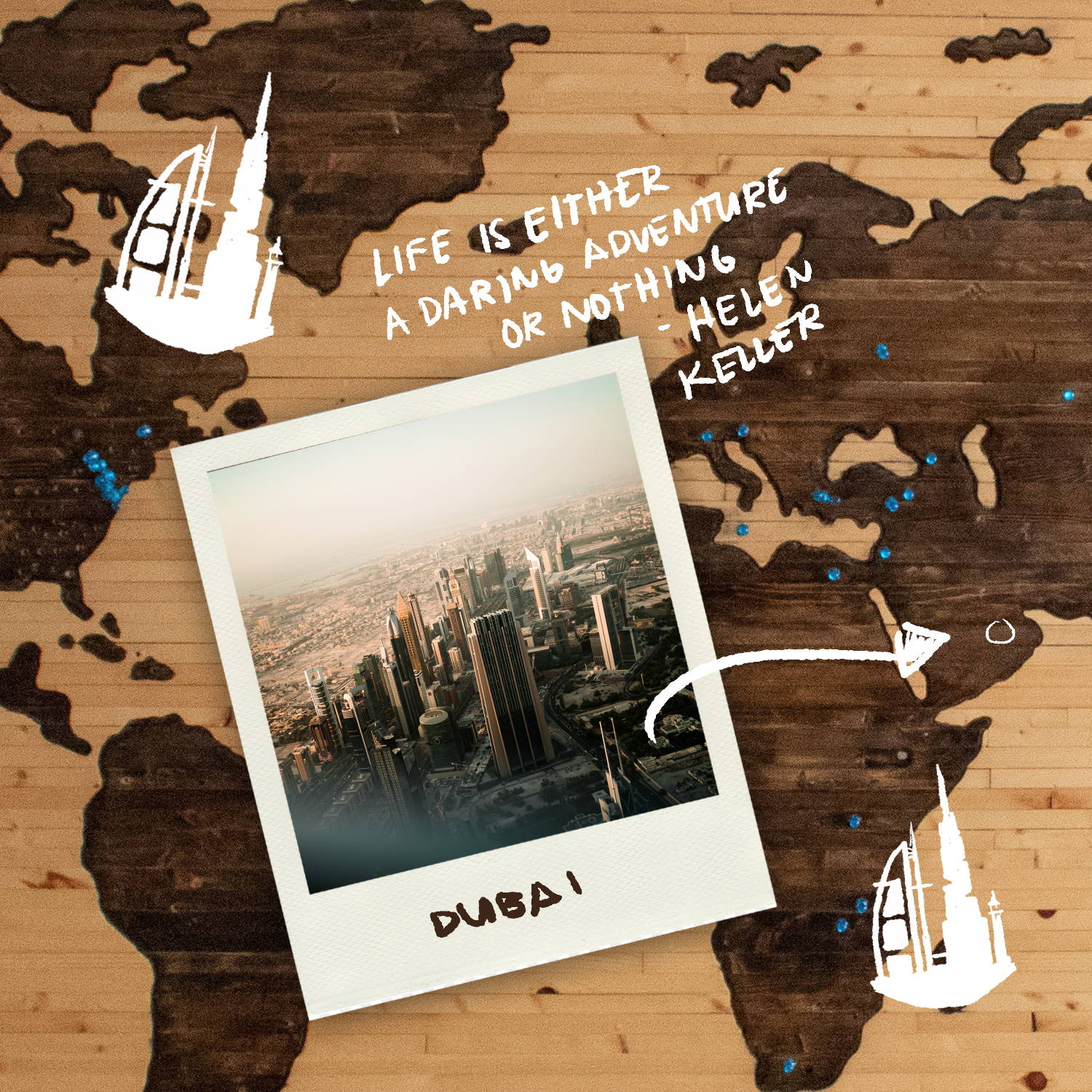 ESTPs are currently living and enjoying drama and passion much like Dubai's over-the-top city. In this luxurious city, one will not run out of exciting things to do, from desert camel rides to artsy design district shopping. Dubai's top-notch restaurants, spas, and places to stay in are sure to delight an energetic ESTP (Seven-star hotel, anybody?).
You're an open-minded, adventurous traveler.
Austin, Texas, USA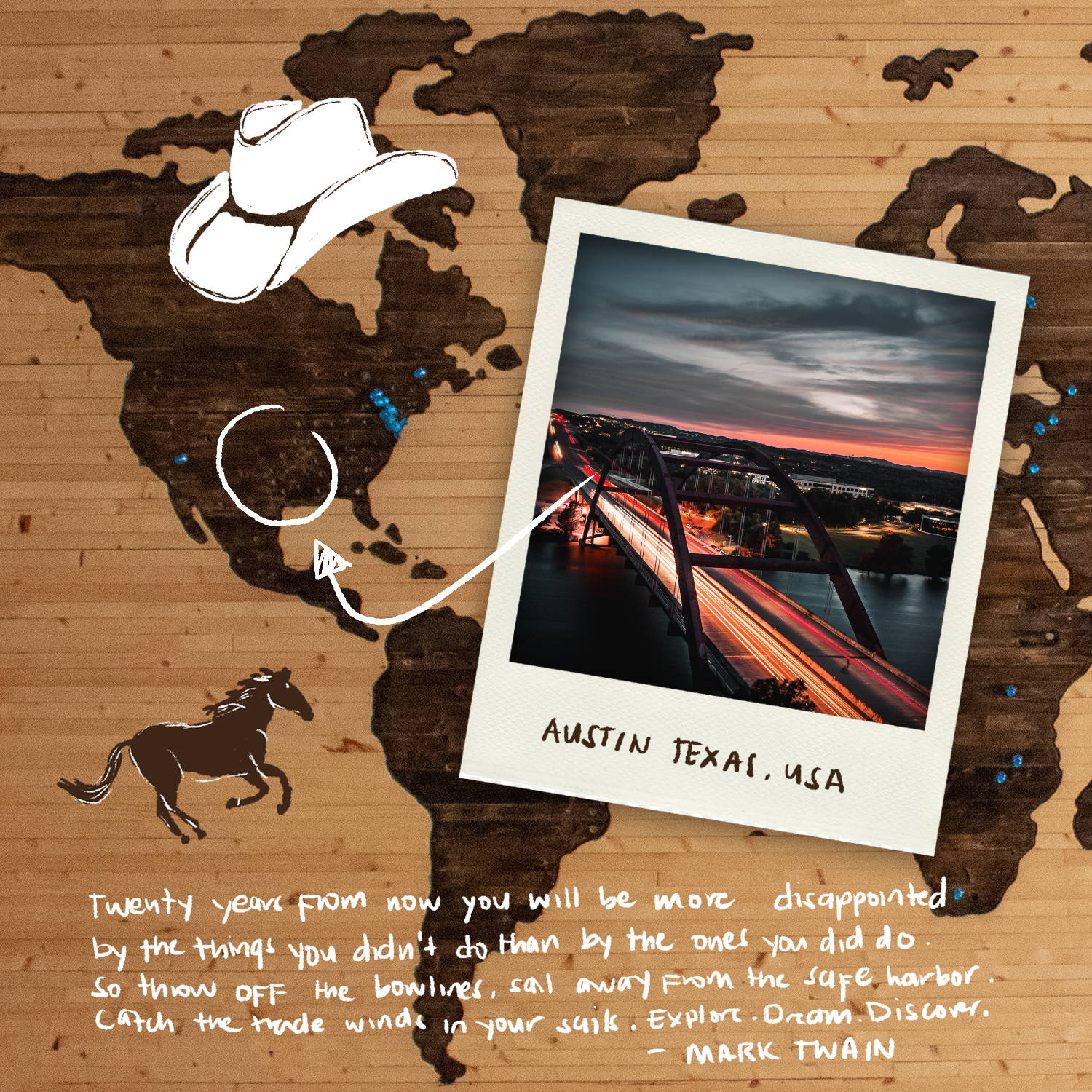 Always the center of attention, ESFPs love the spotlight and will not shy away from it. "For them, there's no greater joy than having fun with a good group of friends," according to 16personalities.com.
Also known for their great taste, ESFPs will enjoy heading to Austin Texas and marvel in the state's cool music and art scenes. Plus, it's also the perfect spot for a getaway with your closest girl friends! Complete with Rainey Street bar-hopping, vintage shopping, and galleries, check in at the new Fairmont Austin and be at the center of it all.