5 Moments Every Solo Traveler Is Bound to Experience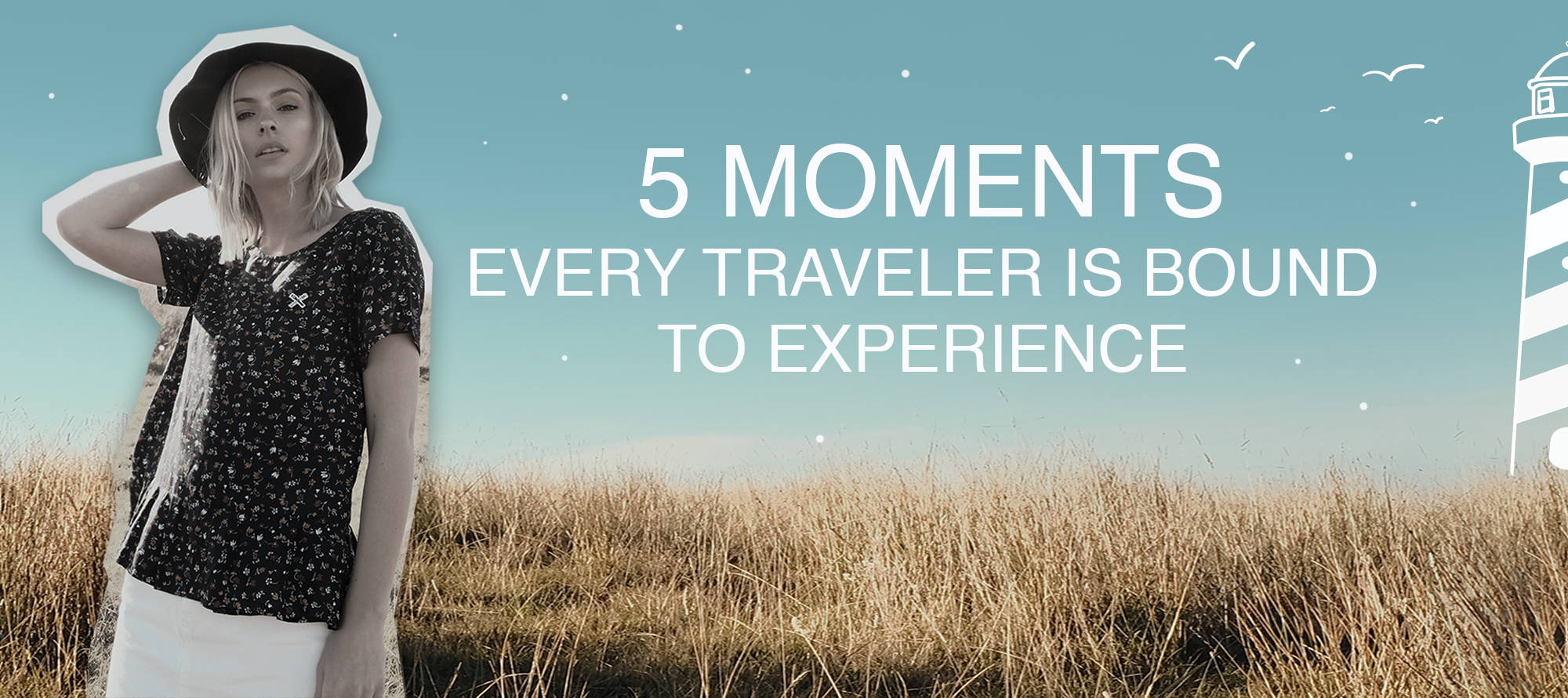 5 Moments Every Solo Traveler Is Bound to Experience
It's scary, but it's worth it.
They say that traveling solo is an adventure one should experience regardless of whether you're an adventure seeker or not. After all, experiencing a new place be it local or international will not only satisfy your wanderlust, gauge your independence, but help you become street smart, too! Below, we're listing down five moments you're bound to experience if you're going on a trip solo.
You're probably going to overthink it.
Traveling solo is undoubtedly scary, especially if it's your first time to do so. Beat your overthinking and plan everything in advance! List down the top spots you need to visit, finalize where you're going to stay down to who's going to take your photo for the 'Gram!
You're going to think twice about your outfits.
One of the perks of traveling with a friend? You get a personal stylist by your side at all times. So what happens now when you're traveling on your own? Go for style and comfort while you're out and about on your adventure. Laze around by the pool in a resort shirt-and-twill shorts combo or stroll along the city in a woven dress.
You will feel anxious.
Trying to learn the ins and outs of the place is challenging and you're going to get the jitters, but before you know it, you'll find your groove and settle in. You'll learn the ropes of the place and you'll feel confident enough to go around on your own. Possibly without Google Maps?
You will enjoy being alone.
It's true what they say, being alone doesn't equate to feeling lonely. Having the impendence to do whatever you want to do, go to wherever you want to go, and at your own pace no less is empowering.
Photo by Chyn Crisostomo (@chyncrisostomo)
You're going to want to do it again.
Maybe not right away, it all depends on how your previous trip affects you. But traveling on your own never fails to give you a sense of growth. From managing your time and budget to exercising your decision-making skills, you name it. Plus, broadening your horizons, meeting fellow travelers, and most importantly, getting to know yourself makes a solo trip always worthwhile.