7 Secret Spots to Add to Your #RegattaBucketlist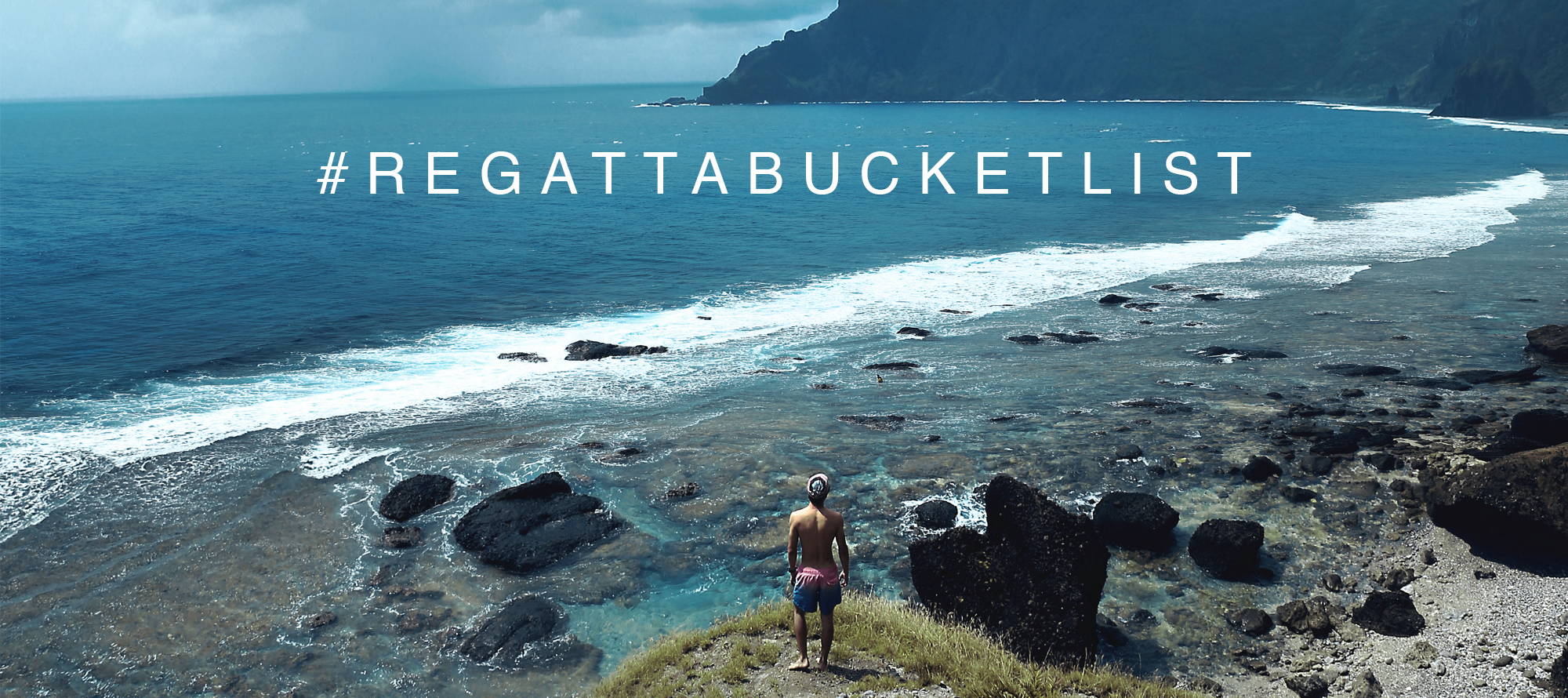 7 Secret Spots to Add to Your #RegattaBucketlist
Better check those flights and grab your travel buddies!
Whether you got bitten by the travel bug, find yourself trying to complete the 81 Province Challenge, or just want to escape the city and find yourself a la Eat, Pray, Love, check out these local spots and satisfy your wanderlust in a heartbeat.
Kaparkan Falls, Tineg, Abra
Virtually unknown even to locals until last August 2015, these limestone terraces matched with a cascading pool of water is definitely one of mother nature's masterpieces.
Nalayag Peak, Batangas
If you're up for a challenge and are looking for a more adventurous getaway, then Nalayag Peak or Lalayag Monolith in Lobo, Batangas is a great way to sneak in some exercise while still enjoying a city escape.
San Vicente, Palawan
When people say "Palawan", it's always El Nido, Coron, or Puerto Princesa that come to mind. The town of San Vicente is located on the northwestern part of the island which is the home of the longest white sand beach in the Philippines appropriately named "Long Beach". Other than that, San Vicente has plenty to offer for the wayward travellers. Go Island hopping, camp at Inaladelan Isand, take a long stoll down the long beach, or trek to the waterfalls.
Atok, Benguet
Tired of the usual Baguio trip but you still want to travel off the beaten path? Aside from the mountainous views of Benguet, you might want to visit Atok and check out the beautiful Sakura flowers.
Cabagnow Cave Pool, Anda, Bohol
Although Anda is known as a coastal town with serene white-sand shores, it's also popular with the travellers who are looking for a rush thanks to its thrilling cave pools.
Tuwad-Tuwadan Blue Lagoon, Pandan, Catanduanes
Photo by Joys Camille (@jyscmll)
This secret lagoon hidden behind the jagged cliffs of Catanduanes is home to the tuwad-tuwad or small snails in the area. The waters are perfect for swimming and if you're up for it, you may even climb a rock and go diving in the lagoon!
Batanes
Batanes has always been a photographer's playground in the Philippines. From the endless seam of sea, sky, and land that welcomes travellers from all walks of life, Batanes never ceases to amaze and keeps people coming back.