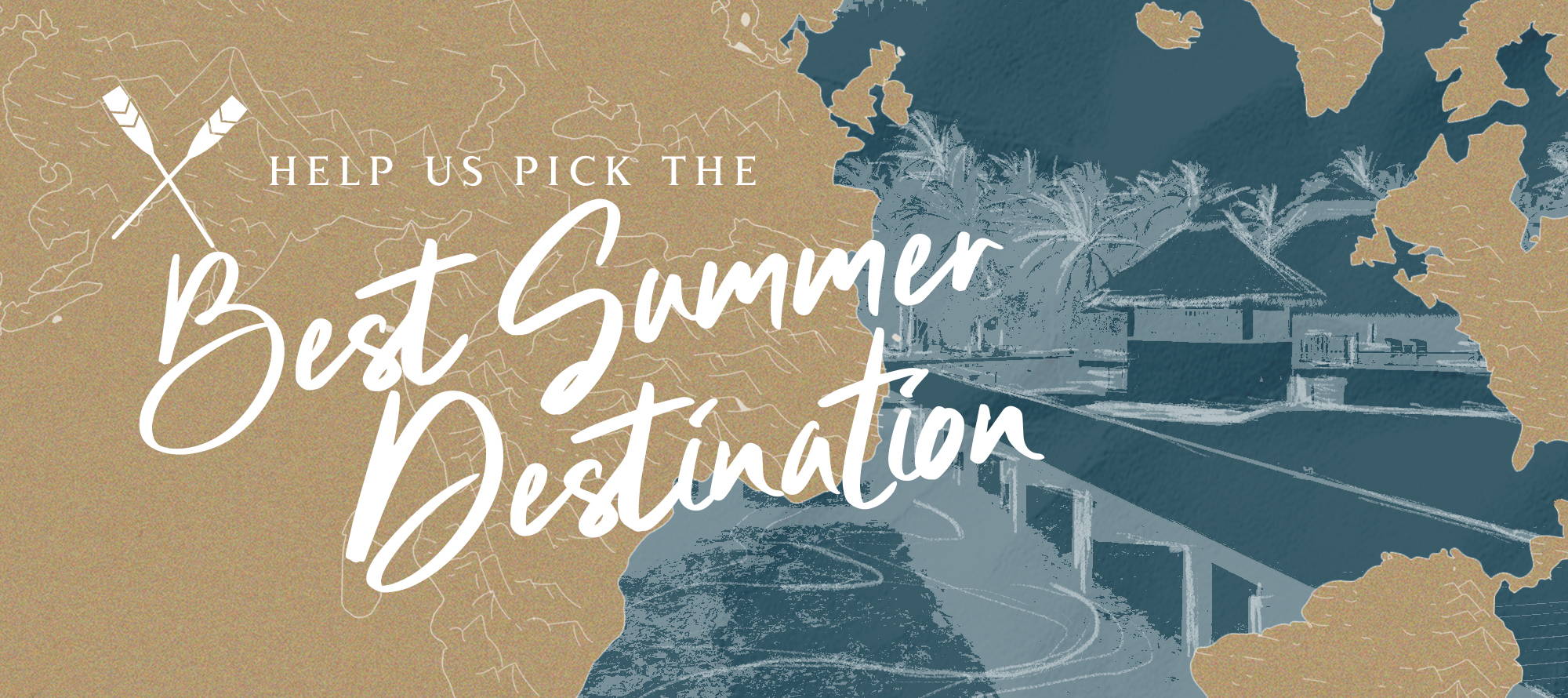 Help Us Pick the Best Summer Destination and Get a Chance to Win #RegattaSummer Goodies!

Win a #RegattaSummer loot bag by picking your fave vacay spots!
It's that time of year again! Summer is in full swing and we need your help in deciding where the ultimate summer destination should be. Help us choose, and you might win one of seven #RegattaSummer loot bags!
Here's how it works!
1. Head on over to our Instagram (@regattalifestyle) and wait for our Summer Destination Instagram Story.
2. Vote on which destination you want to visit using the poll on Regatta's Instagram Story.
3. We'll select one (1) lucky winner from each round to receive a loot bag from Regatta!

Take note of these dates and get in on the fun!
UPDATED 5/4/2019
And the winner is...

There you have it! The people have spoken and Maldives is this summer's best travel destination! Congratulations to @nogatsnoglory for bagging the last #RegattaSummer loot bag.
UPDATED 5/3/2019
Round 6 goes to...

Welcome to New York! We're heading to the final round. Looks like @jnnfrclz won this round's #RegattaSummer loot bag!
UPDATED 5/2/2019
Round 5 goes to...

We're one step closer to the final round with Maldives! Shout out to @jeremiahfernandez for bagging this round's #RegattaSummer loot bag!
UPDATED 5/1/2019
Round 4 goes to...

Looks like @ice_ice_ivy wants to see the Northern Lights and won herself a #RegattaSummer loot bag!
UPDATED 4/29/2019
Round 3 goes to...

New York, New York! A huge congrats to @kentpere17 for bringing home a #RegattaSummer loot bag on the third round!
UPDATED 4/27/2019
Round 2 goes to...

Tokyo just won this round and so did @akosiandyo! 5 more rounds and 5 more chances of winning a #RegattaSummer loot bag!
UPDATED 4/26/2019
Round 1 goes to...

Congratulations to @ellyyaineee! You just scored yourself a #RegattaSummer loot bag from us!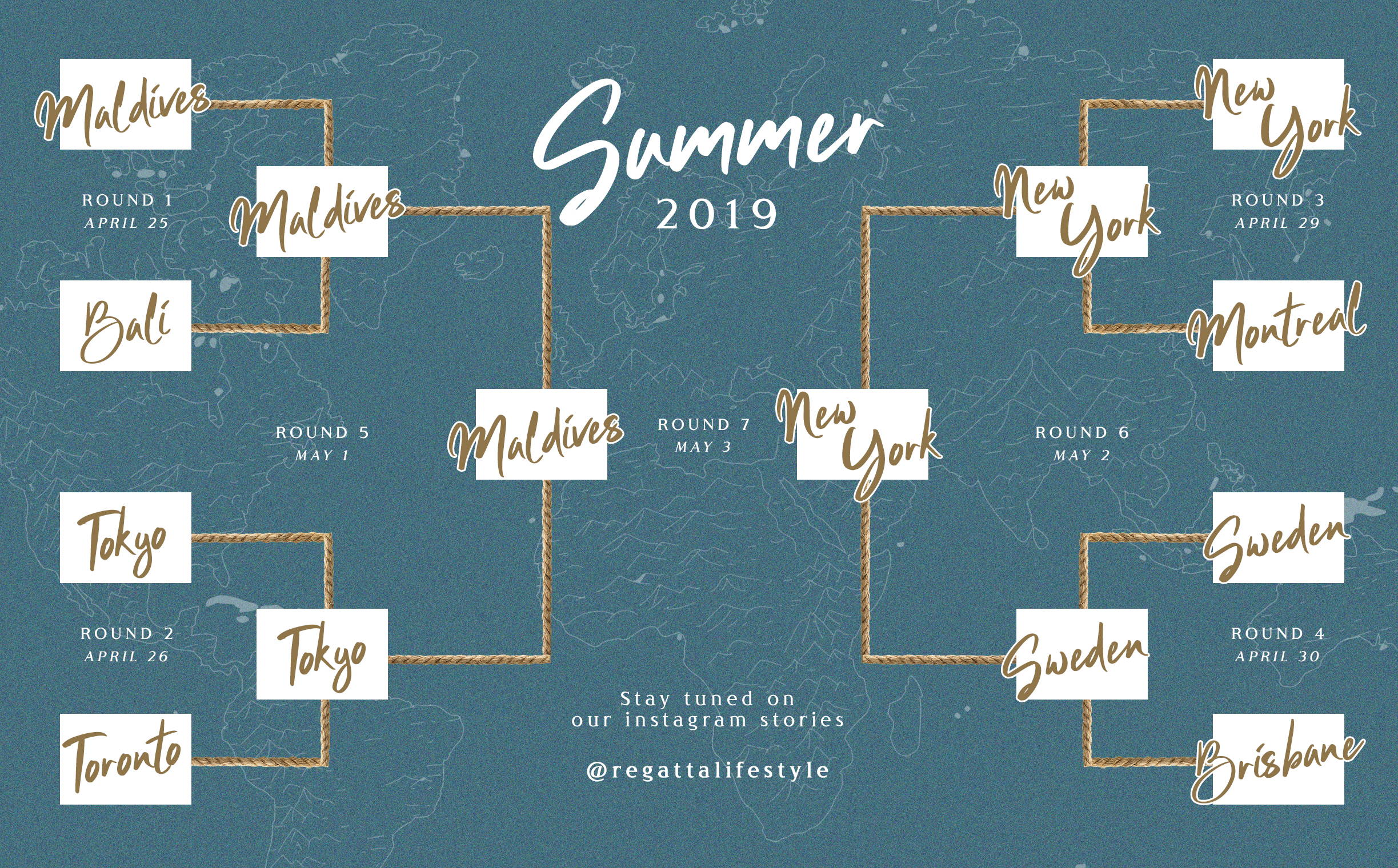 We'll be updating this page after every round. So make sure to stay tuned!
Mechanics:
A list of 8 destinations will be pitted against each other, and it's up to you to vote via Regatta's Instagram Stories what the ultimate summer destination will be for the summer of 2019.
A total of 7 polls will be made throughout April and May 2019.
One (1) winner will be chosen at random from the voters of the winning destination every round.
The lucky winner will receive a special loot bag filled with Regatta goodies.
The winner will be notified and contacted through their Instagram account.
Prizes will be shipped via local courier.
Winners must reside within the Philippines.